The McLaren Senna is a car like no other. This exclusive supercar was designed exclusively with performance in mind, and to date, has become one of the fastest cars ever made. It was named after the legendary Formula One race car driver Ayrton Senna, who won three world championships in 1988, 1990 and 1991.
The McLaren Senna is powered by a 4.0-liter twin-turbocharged V8 engine that produces 789 horsepower and 590 lb-ft of torque which is capable of launching the car from 0-60 mph in 2.7 seconds with a top speed of 211 mph. The lightweight carbon fiber body combined with an aerodynamic design helps it reach its high speeds while remaining stable on the road at all times.
Design & Performance
The McLaren Senna has set a new standard for design and performance. Innovative styling, uncompromised aerodynamics, and precision engineering combine to create the most advanced supercar on the planet. With its carbon fibre chassis, aggressive profile, and aerodynamic shape, the Senna is unmistakably a McLaren.
Underneath its sleek exterior is an engine that sets it apart from any other car in its class. Its 4.0L twin-turbocharged V8 produces 789 horsepower and 590 lb-ft of torque – making it one of the fastest cars ever built by McLaren. The race-inspired suspension setup ensures precise handling and agility while providing unparalleled levels of grip during high speeds. And with its active rear wing system, downforce is maximized at all times for enhanced stability at any speed.
Interior & Technology
The McLaren Senna is a technological marvel. Its interior design and technology come together to create an unparalleled driving experience. As one of the most sought-after automobiles on the market, the Senna embodies luxury and performance in equal measure.
The interior cabin of the McLaren Senna features premium materials such as carbon fiber, Alcantara and leather which are thoughtfully combined to create a perfect balance between comfort and sportiness. The seating position is low slung to maximize driver control while providing plenty of headroom for taller drivers. The steering wheel has been ergonomically designed with tactile controls that allow you to easily reach all onboard functions without having to take your eyes off the road.
Exterior Features
The McLaren Senna is an exotic car that stands out from the rest. It's exterior features are one of a kind and set it apart from other cars on the market.
The standout feature of the McLaren Senna is its aerodynamic design, which has been engineered to create optimal downforce and reduce drag. The body panels are constructed with lightweight carbon fiber and have been designed to channel air around the vehicle for greater efficiency and stability at high speeds. The low profile hood, massive rear wing, side skirts and front splitter all work together to enhance performance.
The styling of the McLaren Senna also follows an extreme aesthetic, complete with distinctive headlights, taillights and a large grille that helps cool the engine bay. This powerful supercar looks as good as it performs thanks to its eye-catching styling elements.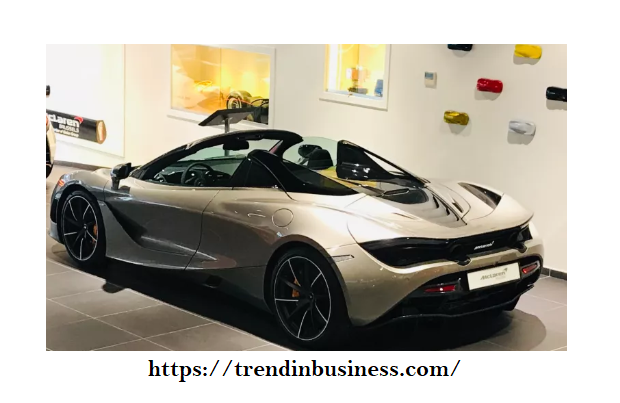 Recent News & Updates
McLaren Senna is making headlines once again! The British supercar manufacturer recently announced an exciting new update to its Senna model, giving drivers a thrilling experience that's sure to leave them breathless.
The updates include an upgraded suspension system, improved aerodynamics and increased engine power. This means that fans of the McLaren Senna can expect enhanced performance, handling and responsiveness while driving on the track or the open road. Additionally, the exterior has been given a refresh with updated bodywork and styling elements, so it looks as good as it drives.
For those fortunate enough to own a McLaren Senna, these updates will only add to the already legendary automotive experience that this car provides. Get ready for an adrenaline-packed ride!
Price & Availability
The McLaren Senna is a highly sought-after car, combining blistering performance and stunning design. With only 500 examples being produced, this limited edition supercar has become an instant classic. Prices for the Senna start at around $1 million dollars, making it one of the most expensive cars on the market today.
Though availability of this rare vehicle is extremely low, customers who were lucky enough to secure a spot on the waiting list have been able to purchase their own example. As more McLaren Senna models are sold to collectors and enthusiasts alike, demand continues to exceed supply with no signs of abating anytime soon. Those looking to get their hands on one of these spectacular machines must be prepared to pay well-above asking price in order to do so.